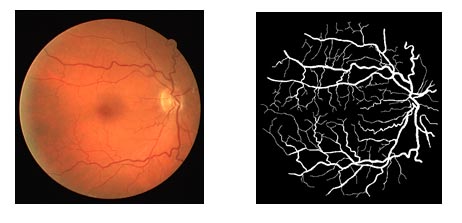 Various segmentation methods, whether based on
Convolution Neural Networks
 or traditional image processing techniques, can be used to
delineate the vascular tree in clinical imaging
. Given the few features distinguishing veins from arteries (usually brighter and thinner than veins), the challenge consists of training a binary classifier assigning each pixel to the category of vein or artery. This article covers the advantages of using CNNs and deep neural networks for the
classification and segmentation of vessels
in fundus images.
Read More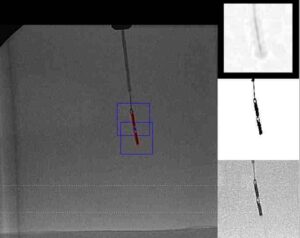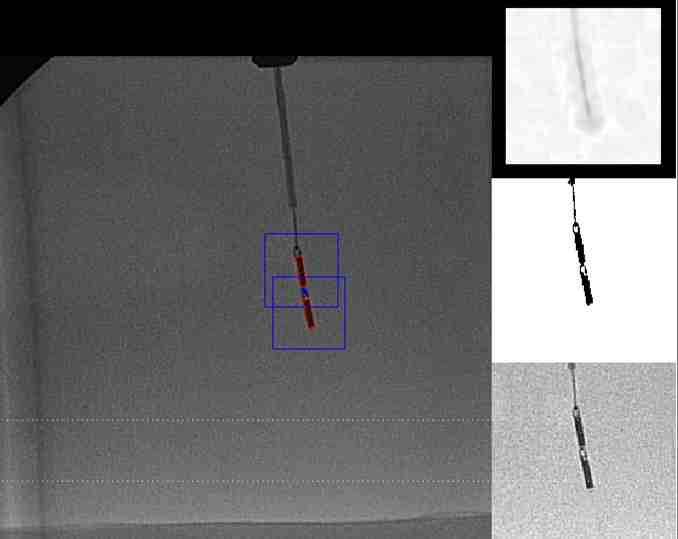 Catheters are inserted with measurement equipment at their tips, in order to scan their immediate surroundings. While orientation of the catheter's tip is unknown throughout insertion, RSIP Vision has employed
advanced algorithmic techniques
 to provide an exact
measurement of catheter orientation during angiography
, enabling the physician to ascertain the
orientation of the catheter's tip
from x-ray images.
Read More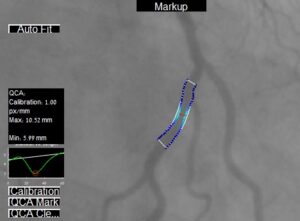 The main contribution of
Quantitative Coronary Analysis
(QCA) consists in measuring the diameter of arteries. Angiograms provide
coronary images
of region suspected of lesions using which our advanced algorithms for vessel detection and segmentation measure the
segmented artery's diameter
. Abnormal values (as compared to a constructed reference diameter) are suspected as stenosis. Our system extracts and displays relevant values to the view of medical professionals and their patients.
Read More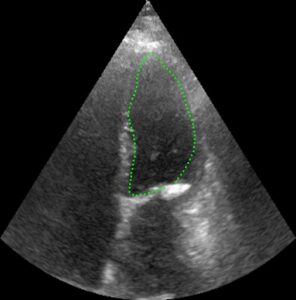 Right Atrium Measurement in Ultrasound Videos Atrial fibrillation is an irregular rhythmic beating of the heart associated with coronary heart disease, high blood pressure
Read More
The goal is to
automatically detect the appearance of Cystoid Macular Edema
(CME) in Optical Coherence Tomography (OCT) images. The deep learning technique used, Convolutional Neural Networks, takes as an input patches of pixels from within the retina. These patches were generated from previous segmentation of retinal images. A further segmentation of the retina is performed using an image processing algorithm called SLIC. Every superpixel thus generated, after being labeled as in the OCT scan, is fed into the neural network to detect the cyst.
Read More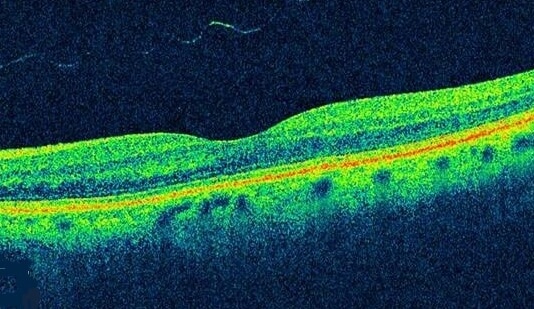 What are OCT Scans? Optical coherence tomography (OCT) is a non-invasive imaging method, which produces high-resolution volumetric histological images of tissue. To penetrate deep into biological
Read More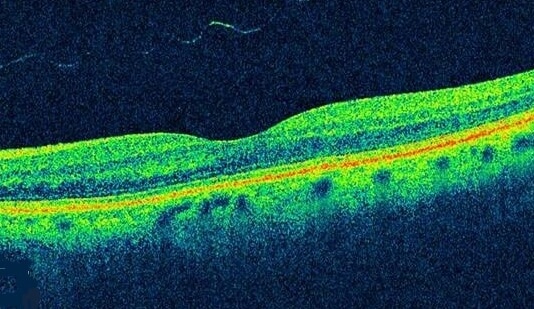 What are OCT Scans? Optical coherence tomography (OCT) is a non-invasive imaging method, which produces high-resolution volumetric histological images of tissue. To penetrate deep into biological
Read More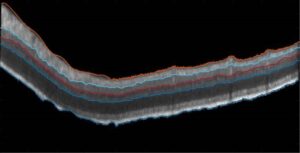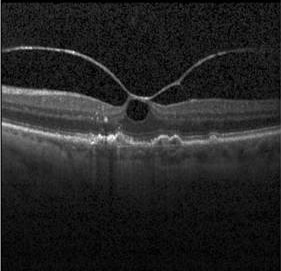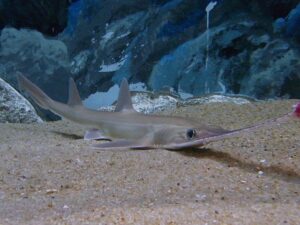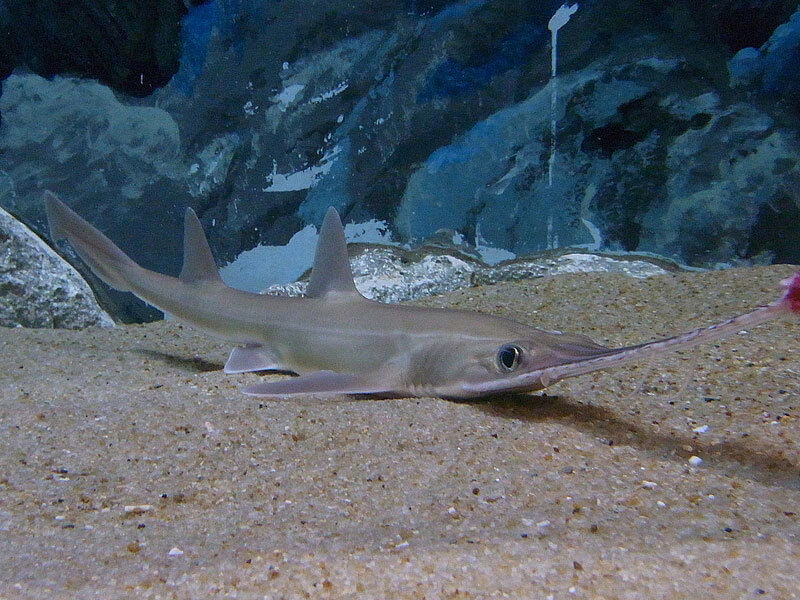 What's the Difference between Computer Vision, Image Processing and Machine Learning? In this page, you will learn about Machine Vision, Computer Vision and Image Processing. If you
Read More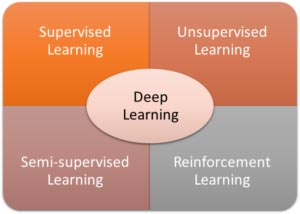 Deep Learning and Convolutional Neural Networks: RSIP Vision Blogs In this page, you will learn about Computer Vision, Machine Vision and Image Processing. If
Read More
Please fill the following form and our experts will be happy to reply to you soon