Work with us!
Computer Vision Algorithm Developer (Jerusalem)
DESCRIPTION
We are looking for an algorithm developer to design and implement algorithms for the most challenging tasks in the fields of computer vision (object detection, recognition, tracking, 3D segmentation, etc.) and deep learning, in collaboration with a multi-disciplinary team. The work is done with the leading companies in the medical devices industry.
RESPONSIBILITIES
An algorithm developer's responsibilities vary based on the specific project that she/he is working on. Usually it will include the entire process of development, starting with literature review on a topic, continuing with basic implementation of the algorithm, and finally fully deploying the algorithm in the system.
QUALIFICATIONS
Outstanding BSc graduate, or M.Sc. / PhD. Student, in Computer Science, Physics, Mathematics, Engineering, or a related field from a known university.
Excellent programming skills in Python or Matlab, as well as C++.
Strong conceptual knowledge of Machine Learning, Computer Vision, and/or Image Processing.
Strong mathematical skills.
Ability to manage multiple tasks and prioritize work accordingly.
At least 1 year of algorithm development experience in the fields of Deep Learning, Computer Vision, or Image Processing (in academic or industry setting);
Advantages:
Experience in developing:

Deep learning, using TensorFlow, Keras, pyTorch, etc.
Computer vision algorithms and 3D understanding.
Image processing algorithms.

Knowledge and experience with OpenCV, MKL, ITK, VTK, GPGPU, specifically CUDA.
Be ready to make a difference! We have built a great team and we love working together. Join us!
RSIP Vision aspires to advance new technologies and innovations in the medical and industrial fields using the creativity and the abilities of its awesome team in the field of image processing and computer vision.
We work on the border between theoretical knowledge and mathematical applications, applying our advanced theoretical knowledge to developing better medical equipment, faster outcomes and more accurate results.
By leveraging our scientific expertise, engaging in intensive research, creative brainstorming and rigorous testing, we assist our customers throughout the world to achieve their business goals.
Our team members like to push boundaries, coming up with innovative solutions to intricate problems.
Contact Us now, if you believe that you would be a good fit for our team.
At Activ Surgical, we're focused on building tools that allow surgical scopes and robots to see what humans cannot see. RSIP Vision are experts in the field of Deep Learning methods and AI. We engaged their team on an exploratory project to identify new approaches to visualize tissue and critical structures, which netted the early results we were aiming to achieve in an accelerated development cycle.
Just before releasing out first version of the product, we encountered new data, and needed to rapidly develop an algorithm for head CT basic segmentation. RSIP Vision were very professional, practical and responsive. They provided a solution quickly and improved it to work on new data we sent them. The communication before and during the project was excellent. The algorithm is still used today in our product, doing a good job on hundreds of CT scans.
We got in touch with RSIP Vision with a challenging project with many adversities and imponderables. The good and successful cooperation with RSIP Vision allowed us to take a big step forward. We really much appreciated their project management and the clear and transparent way of communication! Thank you very much!
RSIP Vision team was tasked with improving the accuracy and precision of our surgical guidance application. They showed and proved outmost expertise, professionalism and project management skills. They were very tuned to our requirements and requests.We were very happy with the quality of the work they produced.
I enjoy working with Ron Soferman and his team at RSIP Vision because it's easy to work with them: they provide clear and timely information and they deliver technology exactly as promised.
Ron and his team quickly understood the task and started providing better and better results. I fully recommend working with Ron and RSIP Vision.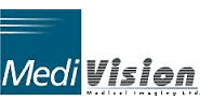 I am very glad that I chose Ron and RSIP Vision. The two projects they developed for us became the flagship products of the company and received enthusiastic feedback from our customers.
In the last 6 months, I have had the pleasure of working with RSIP Vision on the development of computer vision algorithms. There were many technical challenges in the development of the algorithms and RSIP Vision came up with original solutions to overcome them. Thanks to this work, we have succeeded to significantly improve the performance of the algorithms.
We contracted RSIP Vision to develop algorithms for our leading product, intended for SEM image quality improvement. They applied a high level of computer vision expertise to create and deliver effective solutions. I highly estimate their work and would definitely recommend their services!
The team at RSIP Vision has been great to work with, in supplementing some of our internal computer vision engineering efforts and meeting aggressive deadlines.
I had a pleasure working with RSIP Vision's team and personally with Ron on our highly sophisticated image guided project. RSIP Vision demonstrated both professionality and concern during the product development - the right team to make it happen!
Ilya and the team at RSIP Vision provided us with a neat computer vision solution to a multi-layered problem in our project. We also consulted with the RSIP Vision team regarding the following steps in our project, and these discussions inspired us to find the ways to tackle some very challenging computer vision tasks.
Working with RSIP Vision as the CTO of a medical device company was very fruitful. Their team is professional, innovative and efficient: the AI development process was transparent to our internal team and at the same time it met the project timeline. This teamwork provided the novelty and the capabilities that will boost our next-generation products.
Looking for innovative technologies to enhance our Digital Surgery Platform, we found RSIP Vision's algorithmic solutions to be robust, clinically accurate, and quick. Together with an expert and responsive team, they offer a unique solution.
{"video_yurl":"true"}