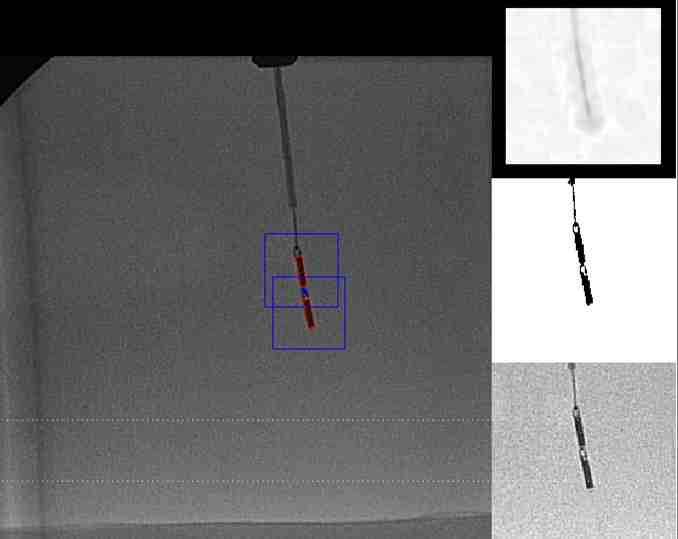 Description
Magnetic Resonance Imaging Software: MRI without a MRI Scanner
Our Client Needed: 
To track a magnetized probe within a cardiovascular catheter, creating MRI images without a MRI scanner.
Our client wanted to offer MRI scans using a magnetized probe inserted into the vessel. The magnets send and receive pulses allowing fibrous or fatty tissues to be detected. We needed to identify the direction the probe's magnet is facing. After the probe is placed in the vessel, it is rotated 360 degrees around the turning axis. In this way the 'full picture' can be seen. If the physician wishes to perform the measurement in four directions, he or she needs to decide where the probe's head turns at the moment of measurement in order to get a precise measurement.
The challenge was to
track the probe while it moves
identify the rate of movement
measure the width of the feature representing the spatial orientation of the magnet at the end of the probe
determine the probe's orientation
Our Solution: 
We wrote image processing software that could automatically identify the probe in a noisy, low signal, image; distinguish the probe from the catheter; track movement; and accurately calculate the probe's width and its 3D orientation, providing detailed MRI information for the cardiovascular tissue.
MRI Application:
Magnetic Resonance Imaging Software that enabled full MRI to be conducted without access to a MRI scanner. No MRI? No problem!