The 14th
European Conference on Computer Vision (ECCV 2016)
was held a few weeks ago in Amsterdam, The Netherlands. ECCV2016, chaired by
Arnold Smeulders
and
Theo Gevers
of the
University of Amsterdam
, honored us by partnering with
RSIP Vision
and
Computer Vision News
to publish the
ECCV Daily
, following the path started with the
CVPR Daily in Las Vegas earlier this year
.
As a result of this partnership, all
1,700 attendees of ECCV
received every morning a fresh copy of ECCV Daily in their mailbox, relating key events of the previous days and suggesting the most intriguing suggestions for the starting day. Each of the four ECCV Dailies was written and designed during the previous night (only a few hours before its publication) with the clear intent of providing fresh and original content to all ECCV participants.
However, most readers of ECCV Daily were not in Amsterdam: through publication on our website and on the main 
social networks
, all the
Computer Vision community worldwide
was able to keep in touch with ECCV, nearly in real time. Thousands of readers connected from all over the world to read these ECCV Dailies:
Among the many articles published, commenting on the work of over 100 scientists, we would like to quote the great interviews that
Michael Black
,
Jitendra Malik
and
Octavia Camps
were so kind to concede us. In the words of
Ralph Anzarouth
, our Marketing Manager and Editor of the ECCV Daily: "
I have learned from all three of them an unforgettable lesson of gracious kindness, patience, positive curiosity, open accessibility and dedication. Our community is so lucky to have them!
" It is worth noting that our series of interviews about "
Women in Computer Vision
" continued also in the ECCV Daily, thanks to the kind accessibility of
Simone Meyer
,
Zeynep Akata
,
Amy Bearman
and
Cheng Zhang
.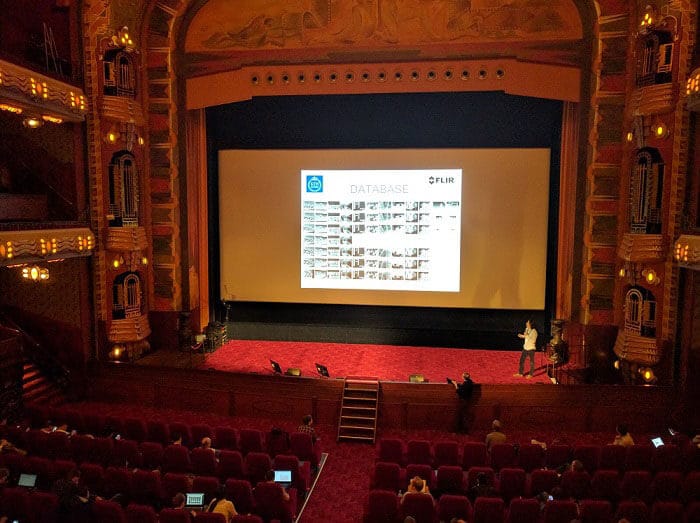 We wish to thank the
General Chairs
 of ECCV 2016, who granted a complete editorial freedom to the Daily. It was also a great pleasure to work with
Martine de Wit
, who was so timely and helpful in sending every morning ECCV Daily to all participants.
The next ECCV will be only in 2018, two years from now. In the meantime, all its readers can always learn about news, papers and events in the algorithm community by
reading and subscribing to Computer Vision News
.