RSIP Vision
and
Computer Vision News
had the huge honor of being selected by
CVPR2016
to publish their
CVPR Daily
. The 29th IEEE Conference on Computer Vision and Pattern Recognition (CVPR2016) was held in Las Vegas during the last week of June and for the first time a Daily magazine was published and distributed every day to the 3,906 attendees.
If you were in Vegas this week, you enjoyed already the 4 issues of CVPR Daily. If you weren't there, here they are (click to read them):
In the words of our Marketing Manager (and editor of CVPR Daily)
Ralph Anzarouth
, "
Sitting in the middle of such a great assembly of scientists and experts in computer vision was an overwhelming experience. Even more so, being honored with a central role in the conference with the publication of its official daily magazine!
"
Computer Vision News and RSIP Vision wish to thank the CVPR committee for the trust and confidence given to our editor, who benefitted from a total freedom regarding editorial choices and contents. In particular, we wish to thank CVPR's Press Chair
Olga Russakovsky
, whose advice was not less precious than her support;
Nicole Bumpus Finn
for a near perfect organization and for sending every morning CVPR Daily to all CVPR participants; and
Tali Treibitz
, who did the same on the conference website. We also thank the many talented people who shared their work with us and made it possible to tell their great stories to our readers.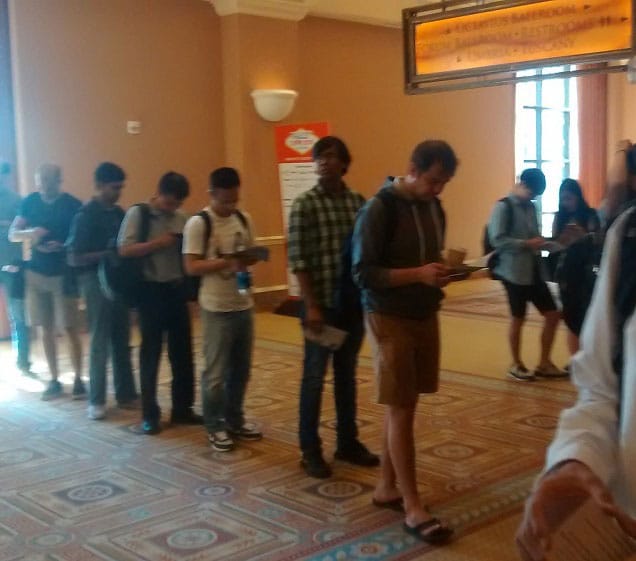 CVPR Daily
is now taking a pause of nearly one year, but readers can keep following a computer vision community magazine, whose spirit and editor are the same: subscribe for free at Computer Vision News using
this link
, so that the great channel of communication opened in Las Vegas can continue until next year.
See you at
CVPR 2017
, be there!