A global leader like RSIP Vision cares also for educating the new generations. This is why we sponsor the Computer Science faculty of the Hebrew University of Jerusalem through their affiliate program. And this is why we invest so much in our academic education project: RSIP Vision PRO.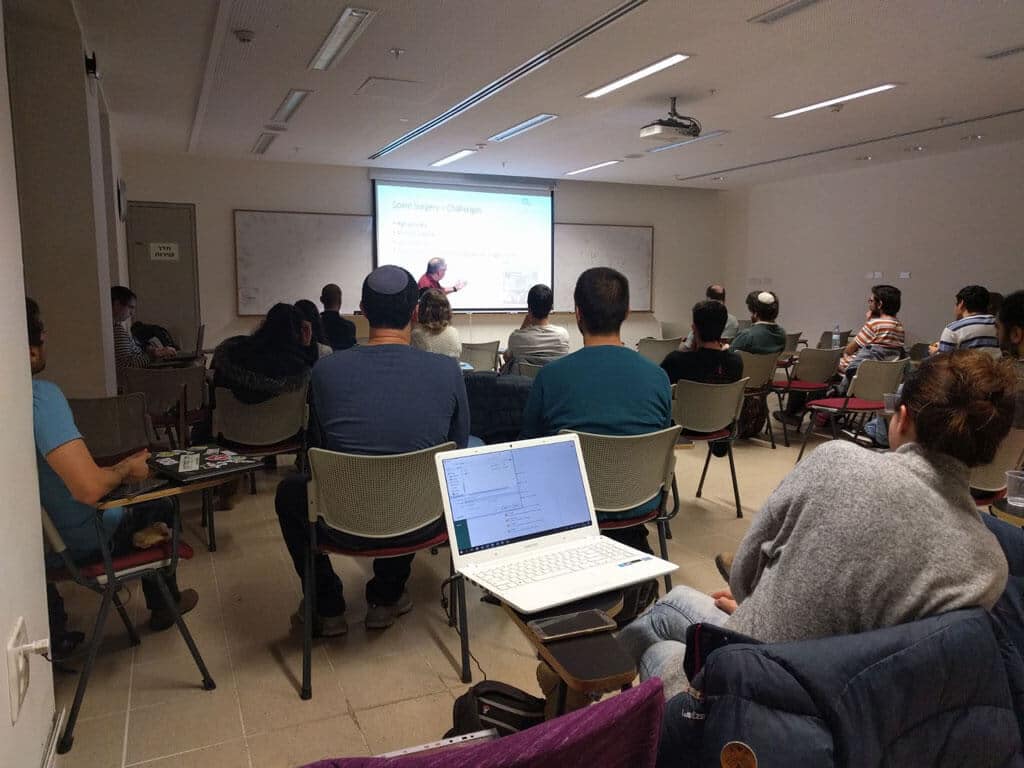 For the second consecutive year, we have offered a series of classes in computer vision and image processing to the students who desire it, enabling them to enrich their academic training with technical learning of practical applications, including deep learning techniques. The main interest is that lectures were provided by our computer vision and image processing experts, most of the time the same persons who developed those practical applications in real life. RSIP Vision PRO classes were given in the Givat Ram campus, only a few minutes away from RSIP Vision's Jerusalem office. Diplomas were awarded to the most regular participants – more than 20.
These were the lectures given:
Cardiology – Model-based reconstruction with cardiac mapping application: an overview on parametric modeling and its use in a challenging medical application. We review both the clinical background of the problem as well as the concepts behind our mathematical solution, which enables reconstruction of heart chamber shapes from sparse samples.
Ophthalmology – Computer Vision and Deep Learning in Eye Care: in the first part we review the many challenges of computer vision in Eye care, i.e. diagnostics, assisting retina surgery, cataract and laser surgery, helping diabetic and glaucoma and more. The second part is dedicated to research work on deep learning and inner layers segmentation of the retina.
Pulmonology – Learn the main aspects of pulmonary imaging – chest CT segmentation: during the lecture, students find out about the typical problems in pulmonary imaging and the optimal ways to solve them, including practical examples from the real world. RSIP Vision has already implemented many of these solutions in the lung healthcare industry.
Robotic Surgery – Image Analysis Algorithms for orthopedics and medical robotics: we speak about spine surgery, the challenges on managing high accuracy and low radiation at the same time, how to plan surgery navigation systems using CT scan and the most optimal algorithms for surgery.
All classes enjoyed great student participation, with an awesome 100% satisfaction ratio in the surveys performed after each class. The Hebrew University posted this heartwarming tweet:

A lottery to win a set of earphones JBL Everest 300 was done after each class, and we are happy to show the smiles of the lucky winners.