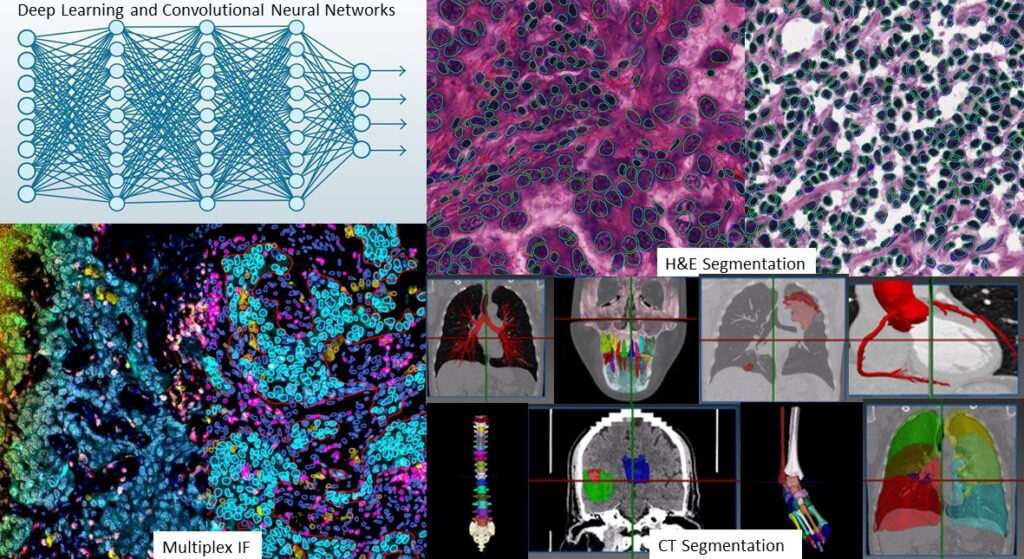 RSIP Vision is one of the companies behind the wide adoption of deep learning techniques in the image processing and computer vision projects in the industry. Several reasons explain deep learning's popularity, the most important of which is obviously its capability to achieve better results than previous state-of-the-art techniques. Deep learning can be applied to many scientific areas and its exceptional performances (when correctly used) are often crucial to progress and improvements in the medical field.
About Our Pharma Division:
With a focus on servicing our Pharma and Biotech clients, RSIP Vision Pharma provides Computer Vision and Image Processing consulting and solution development for a broad range of applications. Our solutions are currently used in multiple areas of pharma and research development ranging from pre-clinical research, pathology, toxicology, transnational and clinical departments. We have a medical team on staff and a growing pathology network to support our technical team. In its more than 25 years of operation, we have delivered advanced solutions for hundreds of projects covering all image modalities.