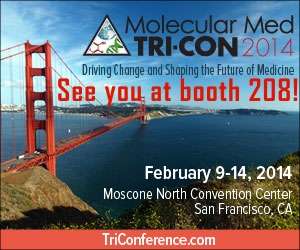 RSIP Vision is excited to be part of this year's Molecular Med Tri-Con in San Francisco.
Join us at Booth 208! We'll be showcasing what we do best – customized computer vision technology for the biomedical field.
We're looking forward to sharing ideas with you at MMTC 2014 about how we can benefit your business this year.
Read More