Find out how Artificial Intelligence tackles the huge diversity in the most complex challenges that exist in the medical field: the Boston Imaging and Vision (BIV) group invites you in Boston, October 16.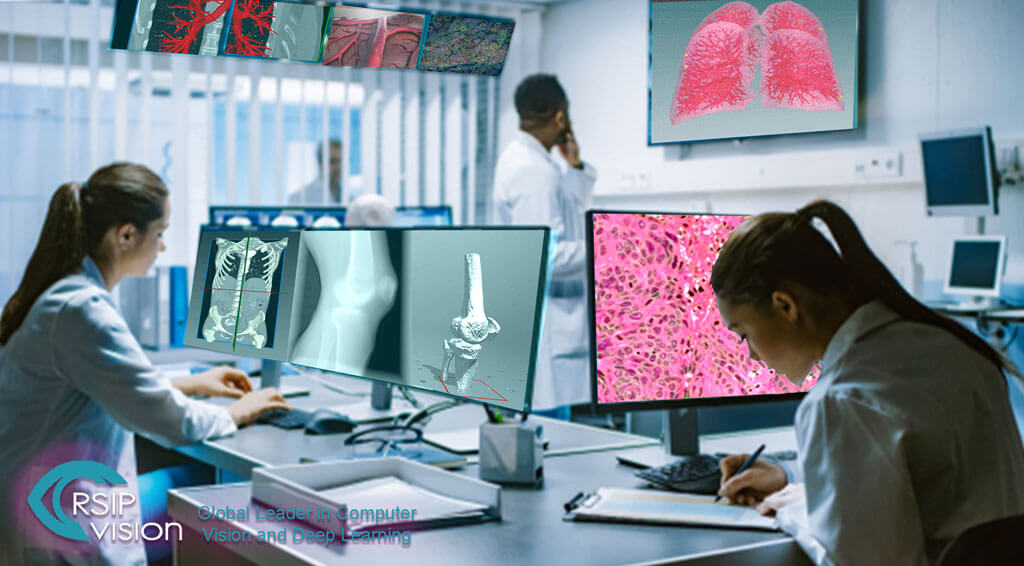 We're happy to meet again soon to discuss everything that's new in Computer Vision, Deep Learning & Microscopy. At this Meetup we will be discussing AI in Microscopy, with three great speakers.
Meet at Microsoft NERD Center – Horace Mann – Boston
Agenda:
6 – 6:30: Networking and Pizza
6:30 – 7:20: Three presentations:
(1) "Advanced AI solution for Medical Device" by Ron Soferman, CEO of RSIP Vision, will share his experience on advanced applications for medical devices.
Beyond the diagnostic area there is a lot of opportunities for the deep learning to leverage the medical industry to new achievements. Ron Soferman will review 3 case studies and unfold the co-working of different methods to produce robust solutions.
(2) "AI challenges in Pathology for the Pharma research" by Alan Jerusalmi PhD, VP of Pharma at RSIP Vision. Alan is very experienced and well versed in the pathology area.
He will talk on computer vision and AI challenges in Pathology for the Pharma research. He will unfold the different challenges there with some biology background and visual explanation of the tasks along with several solutions from traditional CV to AI.
(3) Talk by Juan Caicedo, Broad Institute of Harvard and MIT.
7:20: More networking.