SCROLL DOWN TO FILL THE FORM AND REGISTER
Find out how Artificial Intelligence tackles the huge diversity in the most complex challenges that exist in the medical field.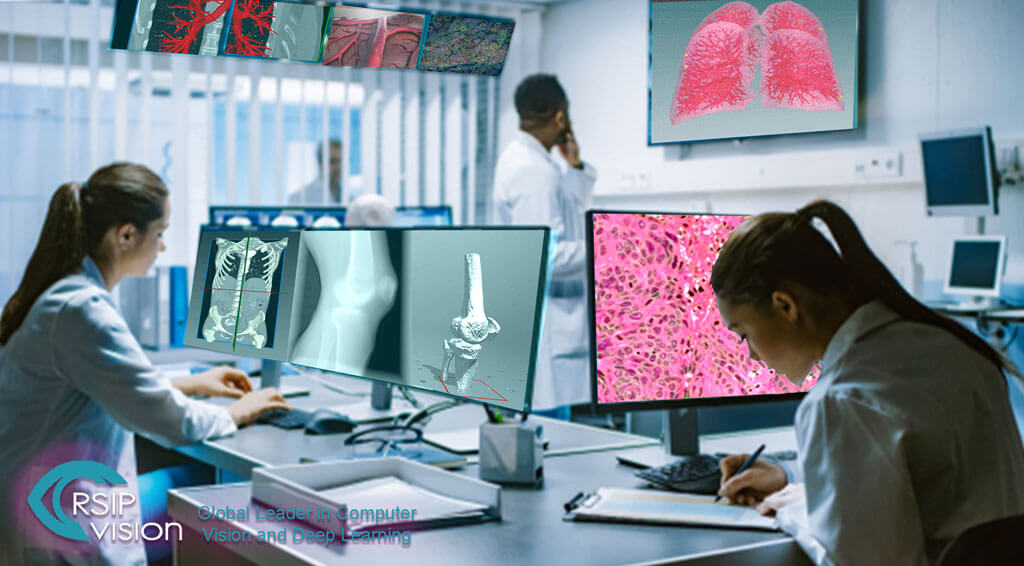 We're happy to meet again soon to discuss everything that's new in Computer Vision, Deep Learning & Artificial Intelligence.
At this Meetup we will be discussing AI in Medical Imaging, with two great speakers:
Tullie Murrell – Applied Research Scientist at FAIR (Facebook AI Research)
Ehsan Adeli – Researcher at Stanford University
Agenda:
18:00-18:30 Arrival, mingling, and pizza
18:30-19:00 Ehsan Adeli (Stanford University): .
Confounders in Medical Studies and Deep Learning
19:00-19:30 Tullie Murrell (Facebook):
Robust and Accelerated MRI Image Reconstruction
19:30-20:00 – Q&A and further networking
Venue: Quinlan Community Center 10185 N Stelling Rd – Cupertino, CA. This meetup is made possible thanks to sponsorship by RSIP Vision. Please register below!