Solution Development for Radiology by RSIP Vision
RSIP Vision has a dedicated team of AI engineers guided by our medical experts. We offer services in all areas of Radiology image analysis to pharmaceutical, biotech, contract research organizations, medical centers and research institutions. Guided by our medical team, we can provide full end to end solutions or simple analysis tools to help you on your needs. Our solutions are used to accelerate workflow, increase efficiency and generate new insights into your data.
Oncology - Detection and Tracking of Tumors
RSIP Vision's oncology software combines detection of lesions and tumors in the human body with tracking those findings along CT scans performed during the research: in particular lung, lymph nodes and liver. These tools enable a quick and accurate assessment of the efficacy of the new treatment. Read More...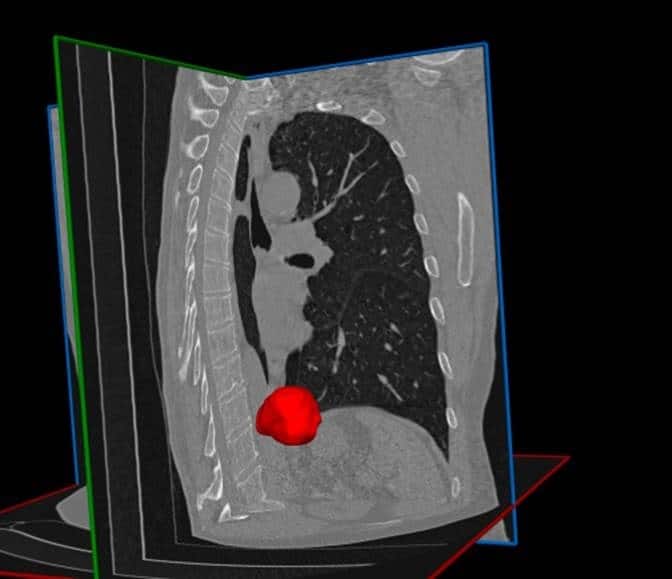 Automated RECIST Measurement
The golden standard for measuring tumors is the RECIST score. RSIP Vision developed an automated module to accurately measure the RECIST score from CT scans as well as the exact 3D volume of the tumors. Changes in volume are a reliable measure of the progression or remission of the tumor, enabling to evaluate the responsiveness of the treatment in a relatively short time. Read More...
CT/MRI Segmentation Modules
RSIP Vision has developed a series called Full Body Segmentation: it is a series of algorithmic modules designed to segment different body parts and organs. They work in different modalities: CT, MRI, Ultrasound and more. Read More...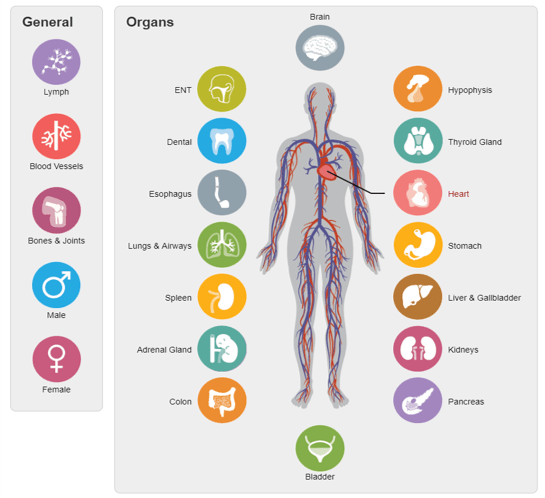 Cardiovascular Ultrasound Software
The software created by RSIP Vision uses segmentation algorithms that
isolate heart walls
in a noisy ultrasound image. The combination of RSIP's image processing software with
cardiovascular ultrasound
provides detailed noninvasive heart monitoring system, transforming a noisy image into a clear view of the
heart ventricles
, enabling the medical professional to witness
heart function and activities
.
Read more...
Left Ventricle Segmentation
Cardiac MRI
is used to assess the status of patients suffering from heart diseases like cardiac masses and thrombi, aortic and/or different kinds of congenital cardiac diseases. Cardiac MRI is minimally invasive, does not involve radiation and it generally delivers excellent images for diagnostics. However,
automatic segmentation of the left ventricle
on MRI images faces challenging difficulties, like
locating the left ventricle
and overcoming the lack of edge information. We propose a method providing a very robust input for daily clinical application.
Read more...