Digital Pathology Solutions by RSIP Vision
RSIP Vision has a dedicated team of AI engineers guided by our pathology experts. We offer services in all areas of Digital Pathology and microscopy to pharmaceutical, biotech, contract research organizations, medical centers and research institutions. Guided by our medical team, we can provide full end to end solutions or simple analysis tools to help you on your needs. Our solutions are used to accelerate workflow, increase efficiency and generate new insights into your data.
Nuclear Segmentation and Quantification with AI
RSIP Vision has developed an advanced deep learning approach for the accurate segmentation of nucleus in tissue.  The accuracy of results surpasses conventional nuclear segmentation algorithms by incorporating nuclei of all size, shape, intensity as well as accurately separating merging nuclei. Our nuclear segmentation capability is the underlaying tool used for analysis of multiple tissues and other tasks.
Biomarker Quantification Analysis
Tissue based biomarkers are essential for drug development, companion diagnostics, patient stratification, target validation and for assessing a biological response to treatment.  At RSIP Vision we have an expert team of AI developers with experience developing solutions across multiple disease areas and assay types.  Data generated from these solutions enables our clients to make key drug development and clinical decisions in projects ranging from exploratory work to clinical assays.
Multiplex IF Analysis
The use of deep learning for analysis of multiplex IF has allowed for a much greater accuracy level for the correct phenotypic classification of cells. When combined with RSIP Vision's advanced nuclear detection capability, it allows for the simultaneous analysis of multiple florescent markers on a cell by cell basis. This tool is well suited for multiple applications, especially when using multiple markers to characterize distinct cell populations such as in immune-oncology and IBD. Read more...
H&E Analysis Using AI
New AI technologies by RSIP Vision are very powerful in the analysis of tissues and histopathology. With the use of deep learning, we have been able to achieve meaningful results to several challenging tasks ranging from multiple assay and tissue types. In oncology it allows for the correct segmentation of tumor vs stroma regions as well as correct quantification of specific immune cells.  These results have facilitated drug development at many stages and provided additional insights into tissue. Read More...
Neuro Segmentation on Confocal Microscopy with AI
Multiplex FISH with AI
Multispectral fluoroscopy is one of the most useful techniques for tissue analysis; this is true also in biopsies. RSIP Vision has developed strong tools to enable cell separation and dot counting for use in this set of analysis.
Classification of Single Cells
Whenever the task of classification of single cells is required, RSIP Vision offers pioneering technologies in both segmentation and classification of cells and nuclei. This module includes also the initial task of locating the best area in the slide that might give the best candidate for the classification. Read More...
Detecting Mitosis Using Deep Neural Networks
State and progression of
breast cancer
 are assessed through prognostic factors, one of which is the
mitotic figure
. In a histological sample taken from patients, the fraction of breast tissue cells undergoing replication is used to grade the cancer. RSIP Vision's algorithms allow fast
detection, recognition and classification of the mitotic state of a cell
using
automatic computational autonomous tools
: deep neural networks help distinguish complex patterns in images and finally differentiate between mitotic and non-mitotic cells. 
Read more...
Automatic Segmentation of Tumor Cells
Molecular analysis of in histology enables quantification of abnormality in a given tissue, assess patient condition, and devise treatment. Tissue samples taken in biopsy allow researchers to screen for therapeutic agents but might not accurately
capture the bulk tumor
, due to its irregular non-cylindrical shape. This calls for an
automated segmentation of tumor cells
: RSIP Vision does that in several phases, concluded by
machine learning methods
which study the cell texture and classify the image accordingly. The end result is a
fast and life-saving biopsy scanning and analysis system
.
Read more...
Trajectory Tracking of Fluorescent Tags
Studying the
behavior of bio-molecules
and the interaction they have with other molecular structures in their native environment, developing indirect measuring procedures based on tracking of single particle, provides valuable information about processes like viral infections of cells, protein-DNA interactions and other complex biological processes.
Analysis of trajectories of a tagged particle
 is one of many RSIP Vision's projects tracking objects in a sequence of images with dynamic programming, one of  our fields of expertise. 
Read more...
Image Analysis in Pharma
Every pharma company needs dozens of different needs in the area of image analysis to assess the results of different treatments and drugs. RSIP Vision developed application for different areas to help researchers get accurate measurement with flexible requirements.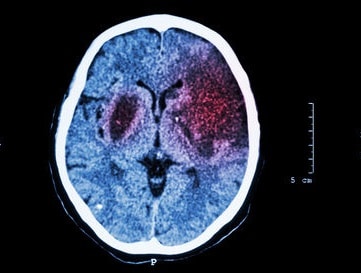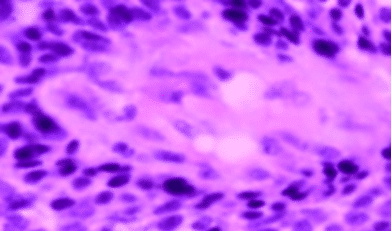 Mohs Procedure
RSIP Vision's modules that detect and classify different pathologies are very helpful in Mohs surgeries, during which lab work is done in parallel with the procedure itself. Fast and reliable information is provided to assess the status of the tissue and decide at once whether it is necessary to remove more cancerous cells or all remaining spared cells are healthy and no additional intervention is needed.